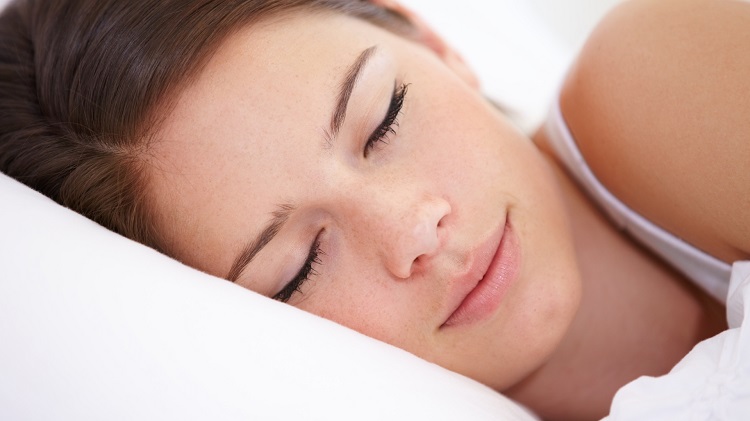 What are the benefits of a nighttime sleep guard?
What are the Benefits of a Nighttime Sleep Guard?
Have you been waking up with a headache or pain in your jaw? Or is your throat sore from snoring? You may benefit from a nighttime sleep guard, also known as an occlusal guard. Dr. Amin Samadian can help you preserve your teeth from grinding damage and improve your sleep quality with a customized mouth guard.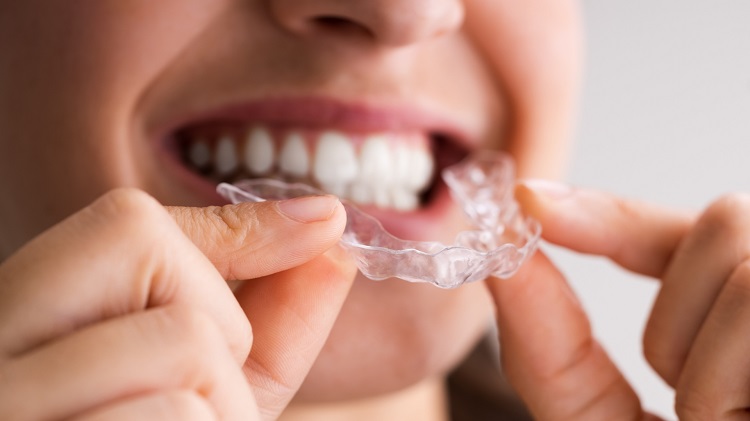 How Do Sleep Guards Work?
As a removable oral appliance, occlusal guards sit over the teeth to prevent grinding or clenching the jaw during sleep. Clenching or grinding your teeth chips or wears away your enamel, and that damage can lead to further issues. Occlusal guards protect your teeth, jaw muscles, and jaw joint while you sleep.
Dr. Samadian and his San Francisco team recommend sleep guards for patients who experience jaw pain, have a TMD diagnosis, and even for snoring, as the guard can be customized to prevent the vibration of the soft tissues at the back of your throat which contribute to snoring. Patients with veneers may also consider occlusal guards to protect their teeth from grinding damage.
What are the Benefits of a Sleep Guard?
The prevention of tooth damage.
Your upper teeth have no contact with your lower teeth, so there's no chance of damaging your enamel. Your teeth will be less sensitive, your existing fillings will remain undamaged, and you save yourself from dental repairs.
Securing constant airflow
Oral appliances are often used to open up your airway. For this purpose, Dr. Samadian will create a personalized oral appliance. The oral appliance will then work on bringing your tongue and jaw forward, thus opening up your airway and providing a constant airflow. The tissue will no longer collapse and narrow your airway while you fill your lungs with fresh air. The most popular oral appliances are mandibular repositioning devices. Dr. Samadian will make the decision on which oral appliance fits your needs the best and will provide the best results possible.
Stop waking up with headaches and tiredness.
Being unaware of grinding and clenching while you sleep means you can't voluntarily stop, and so your jaw joints and muscles are fatigued night after night. This tension causes pain in your head, ears, or neck, and in general reduces restorative sleep. A guard can absorb the energy of clenching, taking strain off your muscles and joints. Wake up refreshed instead of in pain.
Reduce jaw pain and tension with a sleep guard.
The temporomandibular joint (TMJ) is the most active during clenching, which can lead to incorrect alignment and a diagnosis of TMJ dysfunction (TMD). An occlusal guard reduces the stress on this joint and muscles so your jaw can relax, giving the TMJ much needed relief.
Improve sleep quality and prevent snoring.
Because grinding and clenching can pull you out of a regular sleep cycle, you may not be getting proper sleep. Add in snoring, and you've got a recipe for building up accumulated sleep deprivation.
An occlusal guard can position your jaw to improve breathing so your soft tissues aren't positioned for snoring. The prevention of grinding and minimizing snoring can mean you stay in your sleep cycle for the proper length of time and your sleep is more restorative. Keeping your jaw separated also improves breathing as more air can pass through.
Am I a Good Candidate?
Anyone struggling with jaw clenching or teeth grinding during the night is a good candidate for an occlusal guard. If you wake with headaches, jaw tenderness, or enamel damage, get started with a thorough evaluation with Dr. Samadian.
What Do Occlusal Sleep Guard Involve?
We begin with a digital scan of your teeth. Dr. Samadian customizes your sleep guard for your specific needs. The in-house laboratory gives Dr. Samadian's San Francisco team the ability to precisely fabricate your mouth guard. You will be able to determine its optimal position for comfort and maximum teeth and jaw protection. At first, it may be slightly uncomfortable, but it doesn't take long to acclimate to your mouthpiece, and many patients even forget they're wearing it.
Take the Next Step
If you have questions about occlusal guards, we encourage you to schedule a consultation with ​Dr. Amin Samadian, proudly serving the East Bay Area, Orinda, Lafayette, Moraga, Piedmont, Danville, San Ramon, Alamo, Walnut Creek, Pleasant Hill, Concord, Oakland, Berkeley, and Brentwood, CA. You can count on him to help you make an informed decision. Call us at ​(925-254-2360) ​or fill out our convenient online contact form.