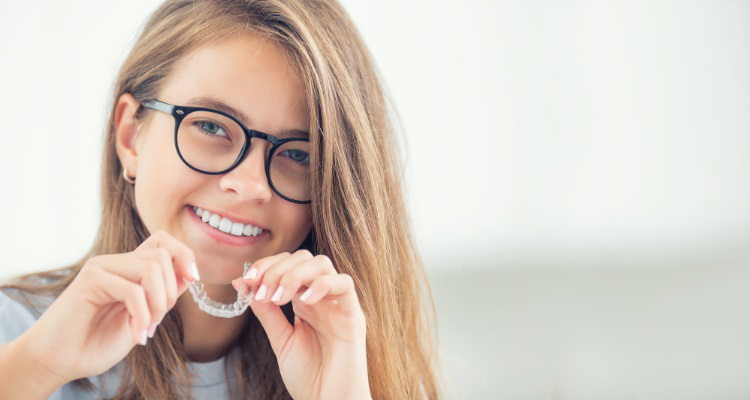 How long will invisalign take to straighten my teeth?
How Long Will Invisalign Take to Straighten My Teeth?
A beautiful smile begins with straight, aligned teeth. Not only are straight teeth aesthetically pleasing, but they also give you a better bite alignment and keep you from experiencing TMJ, myofascial pain, and gum recession caused by a malocclusion. Dr. Amin Samadian specializes in creating beautiful smiles with perfectly aligned teeth that you'll love to show off.
How Does Invisalign Work?
Metal braces just aren't as appealing as a means of straightening your teeth for the smile you've always wanted as they used to be. Invisalign are clear, invisible aligners that discreetly move your teeth into a better, more even position, without giving your peers any idea you're in the process of beautifying your smile.
Invisalign is a series of clear orthodontic appliances that move your teeth into a better position over time. When one aligner has reached the end of it's stage, you'll move on to the next aligner to continue repositioning your teeth. Eventually, you'll complete the series and your teeth will be straight, and your under or overbite will be corrected. Invisalign can be removed for easier cleaning, brushing, and eating, so they're more convenient than metal braces and don't require quite the same amount of attention.
How Long Will Invisalign Take to Straighten My Teeth?
The length of your treatment depends a lot on how far out of position your teeth currently are. Most patients require a series of 25-50 aligners, and with each being used for 2 weeks, that puts total treatment time at 1-2 years. The more adherent you are to wearing your aligners the total number of hours required per day, the more likely you are to complete Invisalign treatment on schedule. Other factors, like your age and tooth composition, can also impact the length of time it takes to straighten your teeth.
In the modern day, people who didn't have braces during their teen years or haven't used their retainers properly often wish for straighter teeth but aren't exactly thrilled about the idea of metal brackets. They can be embarrassing in a professional environment and can impact relationships because they're so unexpected in adults. Invisalign clear aligners are a fantastically discreet way to straighten your teeth without the upkeep of orthodontic appointments for braces. Only those with the keenest eye for detail will notice the aligners as you wear them.
What is Invisalign Treatment Like?
Your Invisalign treatment begins with a complete evaluation of your teeth and facial structures, including x-rays, a 3D bite scan, and planning of your custom alignment appliances. Once your Invisalign series is fabricated, you'll wear each set for 2 weeks at a time at a minimum of 22 hours a day. Each aligner in the series will move your teeth approximately 2/10mm. There's no need for special brushes or floss, but consistent and detailed oral hygiene will keep them free of bacteria. Once your alignment is complete, you'll wear a retainer during sleep to hold your teeth in their final position and prevent them from shifting into previous positions. You can rest assured knowing you don't need bulky metal braces to align your teeth, and that clear Invisalign aligners are a more convenient and modest method of smile rejuvenation.
Dr. Samadian uses Invisalign to treat many restorative conditions such as uprighting the teeth before implant placement, opening the bite before veneers, fixing the occlusion for gum recession cases, and overall as a part of a comprehensive treatment plan. Most patients don't find the treatment painful, though the transition to every new aligner may result in some soreness until you acclimate to each one and your teeth begin to respond to the position in which they're being nudged. This discomfort typically only lasts a few days.
Take the Next Step
If you have questions about Invisalign for straight teeth, we encourage you to schedule a consultation with ​Dr. Amin Samadian, proudly serving the East Bay Area, Orinda, Lafayette, Moraga, Piedmont, Danville, San Ramon, Alamo, Walnut Creek, Pleasant Hill, Concord, Oakland, Berkeley, and Brentwood, CA. You can count on him to help you make an informed decision. Call us at​(925-254-2360) ​or fill out our convenient online contact form.