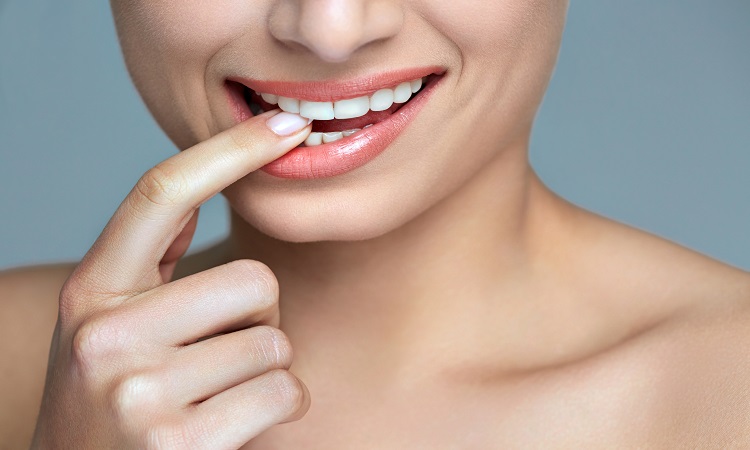 White teeth make for a healthy smile, but stains from food and drink can accumulate to darken teeth. Dr. Amin Samadian can beautify your smile with Zoom professional teeth whitening, to keep your teeth sparkling for a long time to come.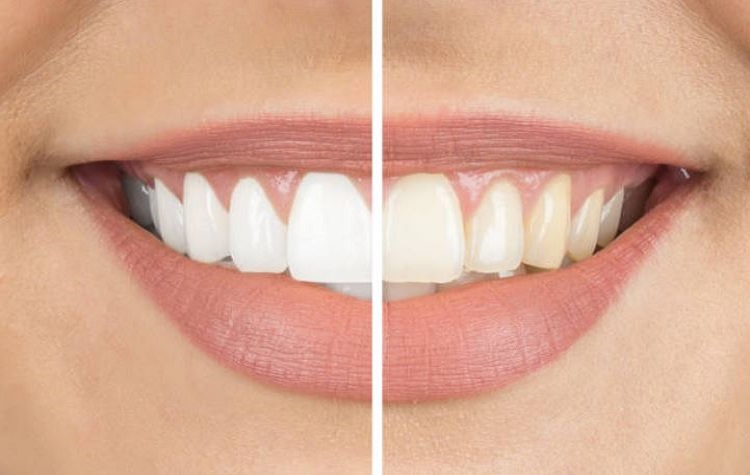 How Does Zoom Teeth Whitening Work?
Stains on your teeth can be well beneath the surface. That's why over-the-counter teeth whitening products don't always work. With Zoom teeth whitening, Dr. Samadian can remove the stains embedded deep, not just those on the surface. A light-activated whitening gel with hydrogen peroxide is applied to your teeth three times during your 1 hour appointment to penetrate the enamel of your teeth well beyond the standard of regular whitening toothpastes or strips. The light is shone at the gel, causing the oxygen molecules in the hydrogen peroxide to break up, which disrupts the stains.
Zoom whitening treatment has the best possible chance of getting rid of even deep stains, leaving your teeth 6-10 shades lighter. The concentration of hydrogen peroxide is up to 35%, which is stronger than any at-home product. Zoom teeth whitening is one of the safest dental treatments available.
Am I a Good Candidate?
Zoom teeth whitening is not recommended for pregnant or breastfeeding women or children younger than 13. If you're concerned your smile is getting dull because of yellowing or stained teeth, you can experience the remarkable results Zoom teeth whitening offers with Dr. Samadian.
What is the Treatment Like?
Once you've determined how white you'd like your teeth from Dr. Samadian's shade guide, your teeth will be thoroughly cleaned and polished to ensure the whitening gel has the best possible coverage. A cream for your lips keeps irritation down as a retractor holds them out of the way to expose as much of your teeth as possible for the light to reach. Dr. Samadian will apply the Zoom whitening gel and affix the light into position. After three 15-minute rounds of treatment, your smile should be as white as you've ever experienced. Once your applications are completed, Dr. Samadian removes any remaining whitening gel and you can rinse your mouth. While patients with more sensitive teeth may feel some mild discomfort as the light activates the gel, it shouldn't be painful and any lingering sensitivity can be minimized with Advil or Tylenol.
How Long Does Teeth Whitening Last?
Food and drink that stained your teeth in the first place can do so again, so you're encouraged to avoid these consumables—such as coffee, tea, wine, marinara sauce, strawberries, and more—for up to 5 days post treatment while your whitening fully sets. If it's difficult to give up dark caffeinated beverages for a week, Dr. Samadian recommends drinking through a straw and rinsing your mouth immediately to keep residue off your teeth. Zoom Night White take-home gel to use at home will help maintain your results. Avoiding staining foods and drinks can keep your smile white for up to a year before another Zoom whitening treatment is necessary.
Maintaining your bright new smile with daily flossing, brushing, and using the Night White gel is not much different than regular good oral hygiene. Zoom teeth whitening results can vary by patient depending on your eating and drinking habits, whether or not you smoke, and your genetics. Let Dr. Samadian give you the brightest smile possible with Zoom teeth whitening.
Take the Next Step
If you have questions about Zoom teeth whitening, we encourage you to schedule a consultation with ​Dr. Amin Samadian, proudly serving the East Bay Area, Orinda, Lafayette, Moraga, Piedmont, Danville, San Ramon, Alamo, Walnut Creek, Pleasant Hill, Concord, Oakland, Berkeley, and Brentwood, CA. You can count on him to help you make an informed decision. Call us at​(925-254-2360) ​or fill out our convenient online contact form.